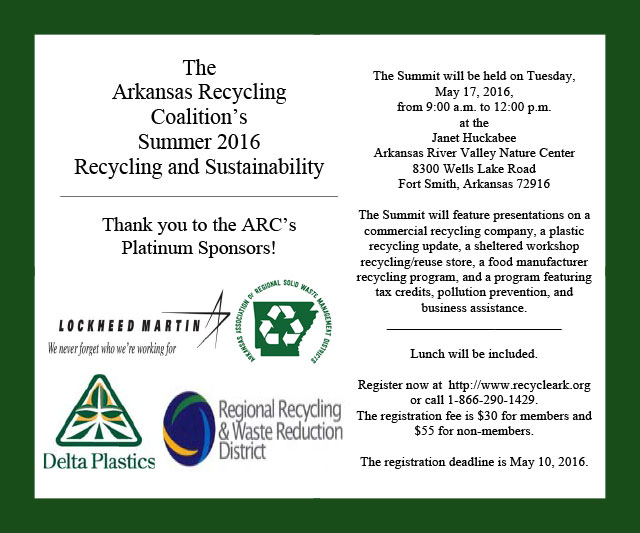 The deadline to register is – May 10, 2016.  After that, call for seating availability. 
The Summit will be held on Tuesday, May 17, 2016, from 9:00 a.m. to 12:00 p.m.
Location:
Janet Huckabee Arkansas River Valley Nature Center
8300 Wells Lake Road
Fort Smith, Arkansas 72916
The Summit will feature presentations on a commercial recycling company, a plastic recycling update, a sheltered workshop recycling/reuse store, a food manufacturer recycling program, and a program featuring tax credits, pollution prevention, and business assistance.
Lunch will be included.
Register now at https://recycleark.org or call 1-866-290-1429. You can also download the registration form at this link.
The registration fee is $30 for members and $55 for non-members. The registration deadline is May 10, 2016.
SWANA CEU  Credits (3) will be offered to attendees.